Saudi officials have launched 'Riyadh Season', a new, three month series of events that will take place from October 15 to December 15 all around Riyadh.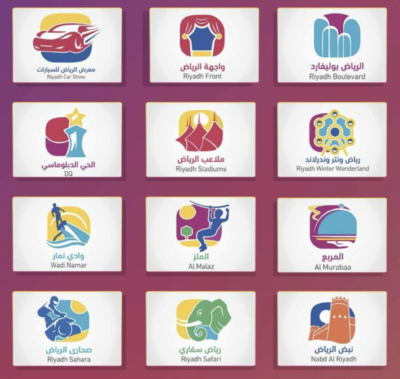 The countdown was launched by the chairman of the General Entertainment Authority, Turki Al Sheikh, on his twitter account in a video. The theme of the first season is 'Imagine.'
Officials have also launched an official Twitter account, @RiyadhSeason, to post updates and other content about the season. The handle has over 160,000 followers.
All in, officials say that 100 different events, activities and programs will cater to various age groups and interests, and will take place across 12 main zones in the city hosting seven different themes.
The Riyadh season opening night will take place on October 17 in Zone 1 which is Riyadh Boulevard. The Parade will include 60 vehicles showcasing the most important events of the season. After the parade ends the skies of Riyadh will light up with fireworks coming out of Zone 4, Riyadh Winter Wonderland, according to Gulf News.