The trains for Riyadh's forthcoming metro project on lines 1 and 2 will have three separate classes of cars for citizens and expats, according to reports.
The Siemens-built trains will have a first class for men with "gold-colored seats" that are wider than other sections. A second section will be for families, which in Saudi Arabia typically means married men and women (and their children). 
A third class of car will be for "worker class" patrons.
Siemens is designing lines 1 and 2 as part of a "BACS consortium" that includes Bechtel, Almabani General Contractors, Consolidated Contractors Company, and Siemens, according to Railway Technology. The contract value for those two lines is $9.4bn.
In total, 45 four-car Inspiro trainsets for Line 1 and 29 two-car sets for Line 2 will be provided by Siemens.
Alstom, which is part of the FAST consortium (FCC Construction, Samsung, Alstom, Strukton, Freyssinet Saudi Arabia, Typsa and Sentec) building lines 4, 5 and 6, will provide 69 Metropolis trains.  The FAST contract value is $7.9bn. 
Trains in the United States and Europe also have classes of seating. In the U.S., Amtrak offers First Class, Business Class, and Coach Class seating on all regular trains. Many cities in Europe offer similar options to passengers. Typically in Europe and the U.S., trains that operate within a single metropolitan area do not have class dividers.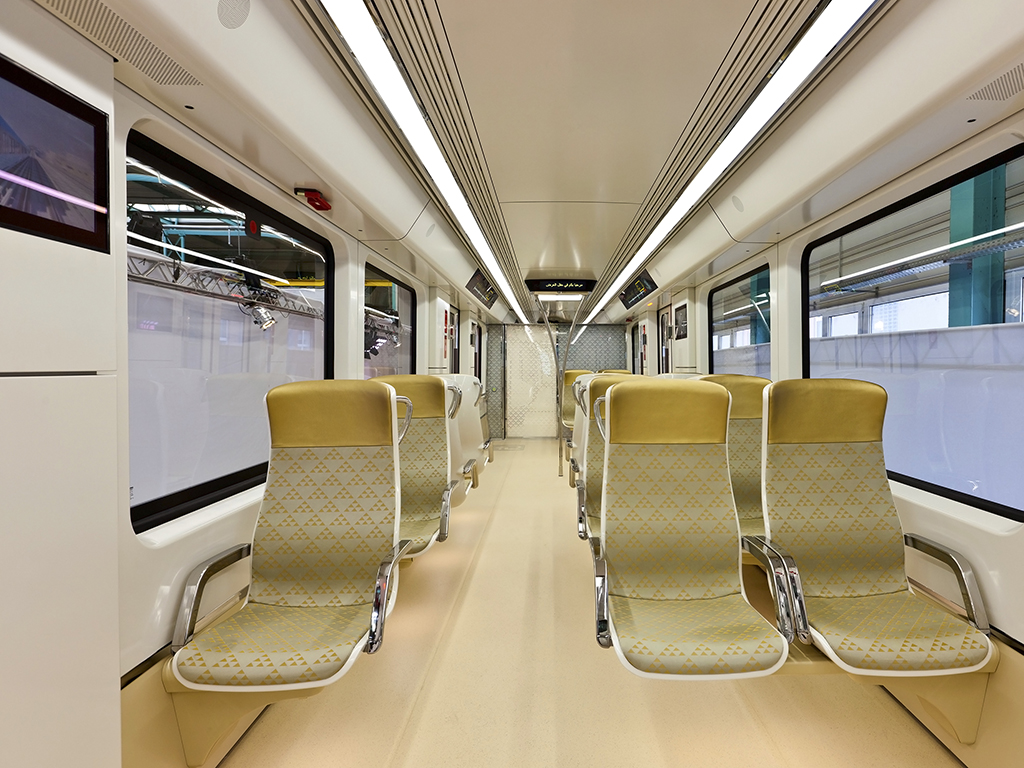 The trains will be self-driving and will travel along a loop, so the trains never have to turn around.
Riyadh's new metro project is already transforming the face of the city, and will change how its citizens get around in the Saudi capital.
There is no large-scale public transportation system currently in place in Riyadh, and the city's traffic situation reflects this reality.