Saudi authorities have announced a second major entertainment hub for citizens and visitors of the Kingdom's capital city, Riyadh.
At over 135,000 square meters (33 acres), the new complex will be located in the Al-Rabwa neighborhood of Riyadh and have metro line access via the Salah Al-Din station of the soon-to-be-completed Riyadh metro mega project, the SPA reported.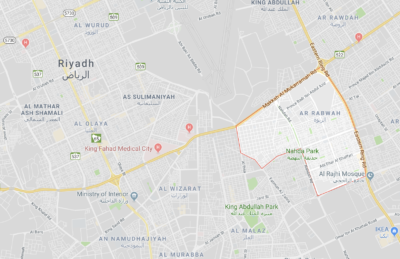 The new complex is being planned and built by the Saudi Entertainment Ventures Company (Seven) – a fully owned subsidiary of Saudi's Public Investment Fund (PIF). It will include a variety of "carefully selected recreational facilities" along with restaurants and cafes, open spaces for events, sports and live shows, as well as cinema halls, according to Gulf Business and the Saudi Press Agency.
The new complex will join Qiddiya park, located on the outskirts of Riyadh, which was launched last year. Qiddiya entertainment city sits 40km from downtown Riyadh and will feature a total area of 334 square km (8,400-acres), about two and a half times the size of Disneyland.
Boosting Saudi Arabia's entertainment offerings is in line with the Kingdom's Vision 2030 economic and social reform plans to provide a better quality of life for Saudis while attracting tourists into the Kingdom.