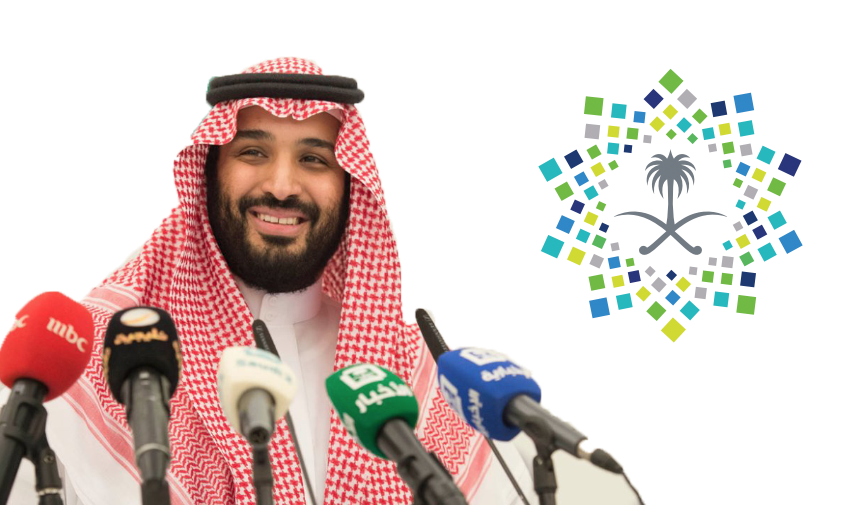 Saudi Arabia's Vision 2030 plan to transform its economy and society highlights three general themes: a "vibrant society", a "thriving economy", and an "ambitious nation," under which the document makes commitments to achieve progress on both general and specific areas. In order to achieve that progress, the Vision 2030 highlighted 13 'programs' for the Kingdom, some of which have already been launched while others are forthcoming. The Vision 2030 also includes benchmarks for measuring success and progress.
SUSTG has prepared several infographics and original analysis and reporting to assist in your navigation of the ambitious plan.
The three graphics below provide a framework for understanding how the 'Vision 2030' plan will take shape, what Saudi Arabia's national priorities are, and how the Kingdom hopes to measure success.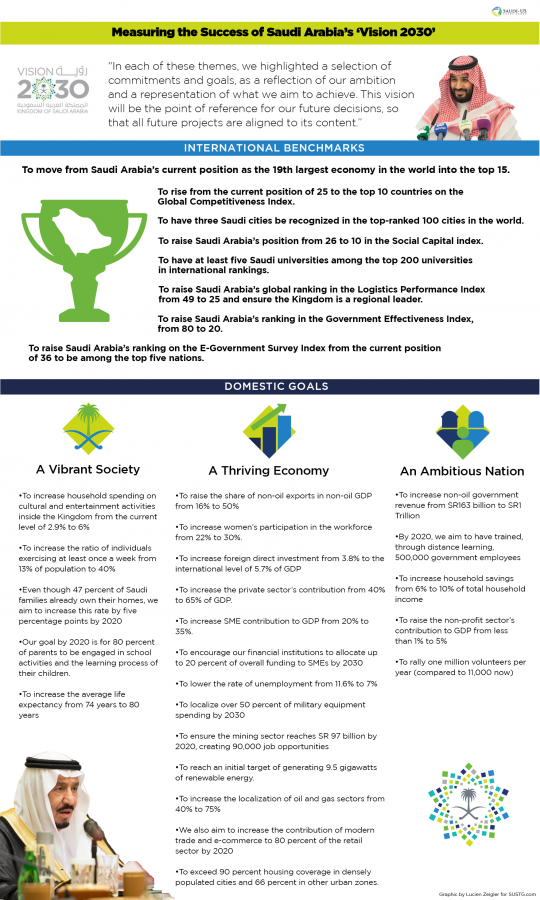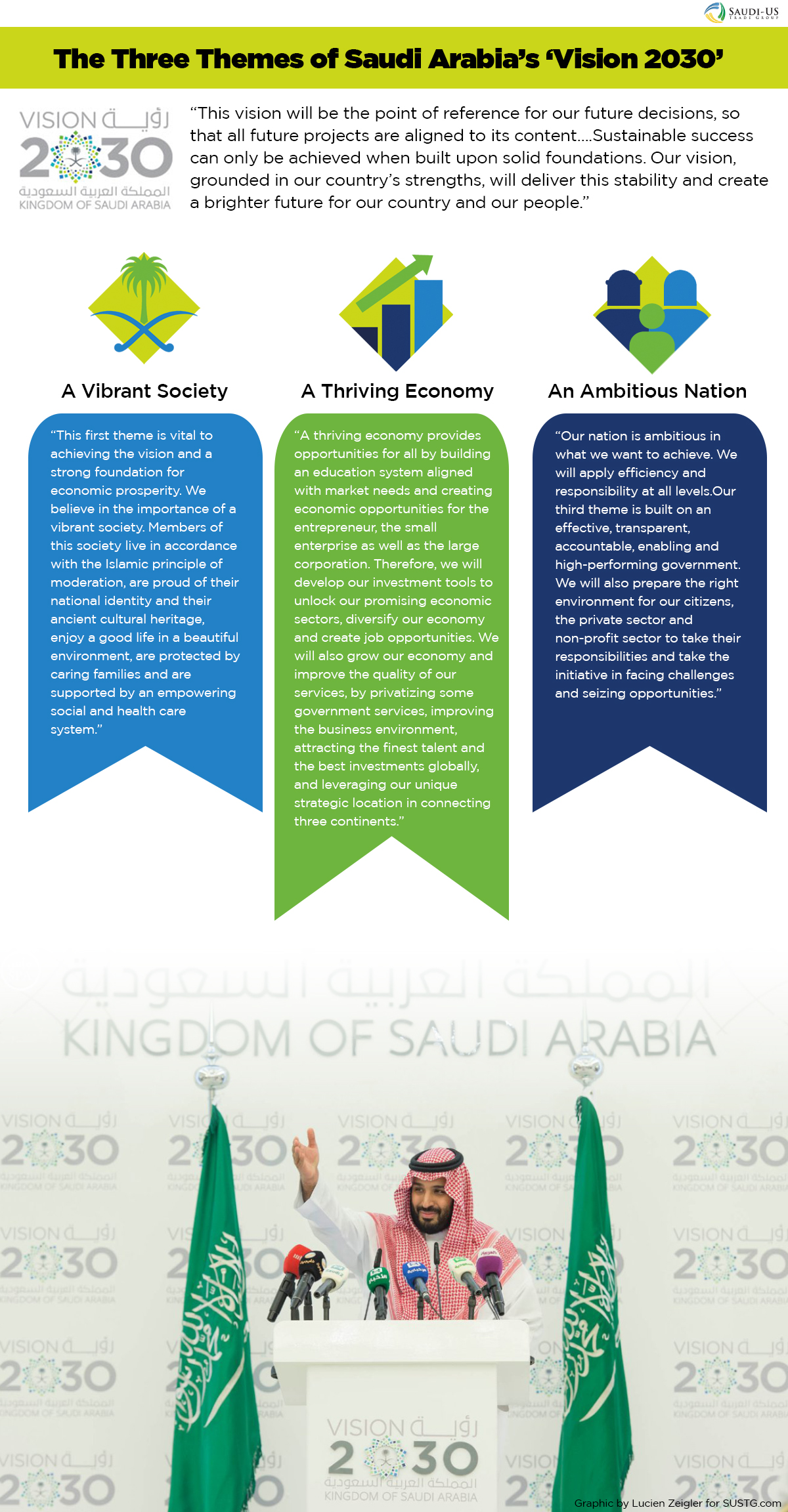 Less than one week after the Vision 2030 program was launched, Saudi Arabia issued a Royal Decree making changes to the government structure and key leaders in the Kingdom.
Below is a guide to how various ministries have changed and an introduction to the new faces behind Saudi energy, commercial, trade, and health policies.